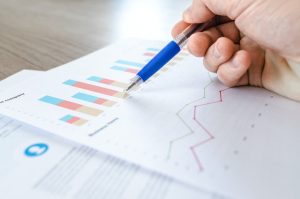 It's not uncommon for American companies and OEMs to enlist the help of electronic contract manufacturers. Depending on the needs of the company that hires them, ECMs assist with design, production, and testing of a wide range of products. Larger companies often hire electronic contract manufacturers to help fulfill periods of high demand. Small companies, start-ups, and entrepreneurs may utilize an ECM for all parts of production or to launch a new product.
Demand for Electronics Contract Manufacturing Continues to Rise
Every year, it seems like more companies find unique ways to utilize the help of electronic contract manufacturers. According to a study recently conducted by Polaris Market, the electronic contract manufacturing services market is expected to reach $554.2 billion by the year 2026. This is thanks in part to rising competition in the electronics industry and intense pressure to reduce costs.
OEMs turn to electronic contract manufacturers to help locate ways to improve quality and reduce the costs of production. By working directly with an ECM, OEMs gain access to experienced professionals and state-of-the-art equipment and technology. This can give them an edge in their market.
Consumers Want Longer Product Lifespan
When it comes to electronic devices, consumers want products that last a long time. These devices often cost a significant amount of money and having to replace a product every year just doesn't make much sense. ECMs continue to search for ways to extend product lifespan.
Features & Functionality
It seems like new electronics hit the shelves every few months. The features and functionality of these products remains one of the top factors that consumers consider before making a purchase. However, it's not just about adding more features, OEMs must develop products with smart features that add value and make the life of the consumer easier. Experienced ECMs know how to create high quality devices with useful features.
Quality and Safety Improvements
New regulations and requirements for certain industries are shaping the way that ECMs create new products. Organizations responsible for the creation of devices for the medical, aerospace, and defense industries must use special equipment and technology to ensure compliance. As a result, electronic devices are getting safer and more robust than previously possible.
Means Engineering offers a variety of contract manufacturing services to organizations and OEMs across a wide range of industries. Please contact us for information about our services.