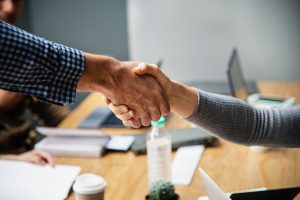 Working with a contract manufacturer is one of the smartest moves a business can make. The right CM can help companies design and create a wide range of products while cutting costs, reducing time to market, and improving overall quality of the finished product. While hiring a contract manufacturer can take a lot of stress off your shoulders, it's important to prepare before beginning a new project. CMs are not mind readers and they will require some work on your part to ensure everyone is on the same page.
Communication is Important
It's important to ensure clear communication with your CM right from the start. Before hiring a contract manufacturer, make sure you speak to everyone that will be involved with the project. Don't be afraid to discuss any concerns you have or ask questions about how the project will proceed. It's equally important to make sure you answer all of the questions your CM has for you. Communication issues can lead to delays and mistakes that could be avoided. It's important to keep the lines of communication open throughout the entire process from design to completion.
Provide All Necessary Details, Approvals, and Payments When Requested
Utilizing a contract manufacturer can significantly improve time to market. However, it is up to you to ensure hold-ups don't occur. If your contract manufacturer requests specific details, payment, or they have asked for your approval on material changes or other important aspects of the project, make sure you respond quickly. This helps avoid delays and keeps the project moving on schedule.
Ensure Quality Testing Occurs At All Stages of Production
Quality is extremely important to consumers today. Consumers want to know that the products they purchase perform as expected time and time again. This is especially true for electronic devices and devices created for critical operations.
Quality testing should occur at every stage of production. The contract manufacturer you work with should test every component and part prior to assembly. This helps locate problems sooner before they are able to cause an issue with the finished product. For best results look for an ISO certified contract manufacturer like Means Engineering, Inc.